Luxury bed and breakfast in Avignon
You are looking for a luxury bed and breakfast in Avignon for your holidays? Spend unforgettable days in a premium haven in Provence. The Mas des Pampres welcomes you in a fully furnished 4-star house. All services have been thought to meet your very own quality, comfort and relaxation requirements.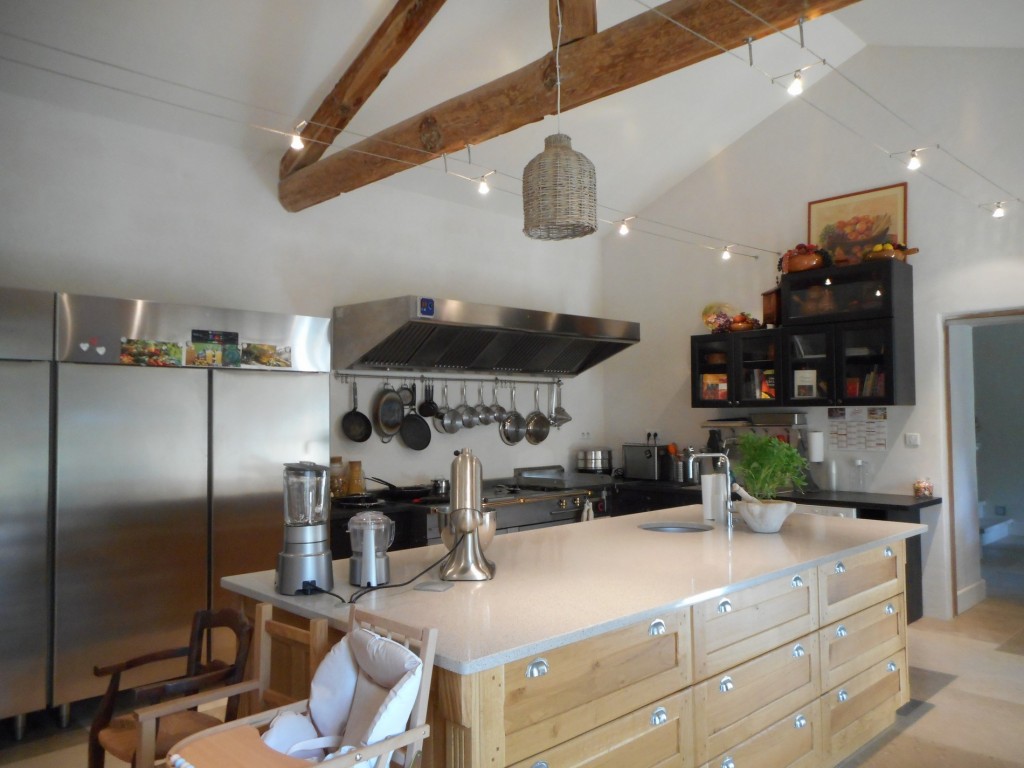 The location
This temple of comfort is located at the very heart of the Provencal village of Cabannes. Its location near to a commercial area is the opportunity to go shopping and to have a taste of the country life at the same time. Its unique location between Saint Rémy and Luberon Alpilles Avignon de Provence is a remarkable touristic site and offers a very peaceful environment.

Your premium bed and breakfast: the Mas des Pampres
When you arrive at the Mas des Pampres, you will first see its sculpted forged iron gate. Even from the outside, you will notice the beauty of that place. The great path of plane trees will guide you to the luxury house located on a fully secured 5000 sq meter ground. You will also experience the genuineness of the 400 sq meter provencal mas, that can welcome at least 14 guests with optimum comfort. Wether you are with your family or friends, you will enjoy the spectacular setting of the house during your holidays in the green Provence. And if you need some more refreshment, the sea will be awaiting you, less than an hour away from our luxury bed and breakfast in Avignon.
All renovated for you
The Mas de Pampres welcomes you with its perfectly decorated pool. The owner of the house chose to invest in new facilities to best satisfy their guests. So for your next holidays, you can take the whole family with you and discover this unique place together.