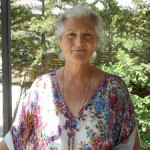 To obtain more information or to book, the owner Mireille Taton will be delighted to answer your questions and enquiries as soon as possible.
You can contact her directly:
– by phone : +33 (0)6 22 30 18 90
– by e-mail : contact@masdespampres.fr
– via the contact form below (she will get back to you as soon as possible)
Leave her a message, she will always strive answer you as soon as possible.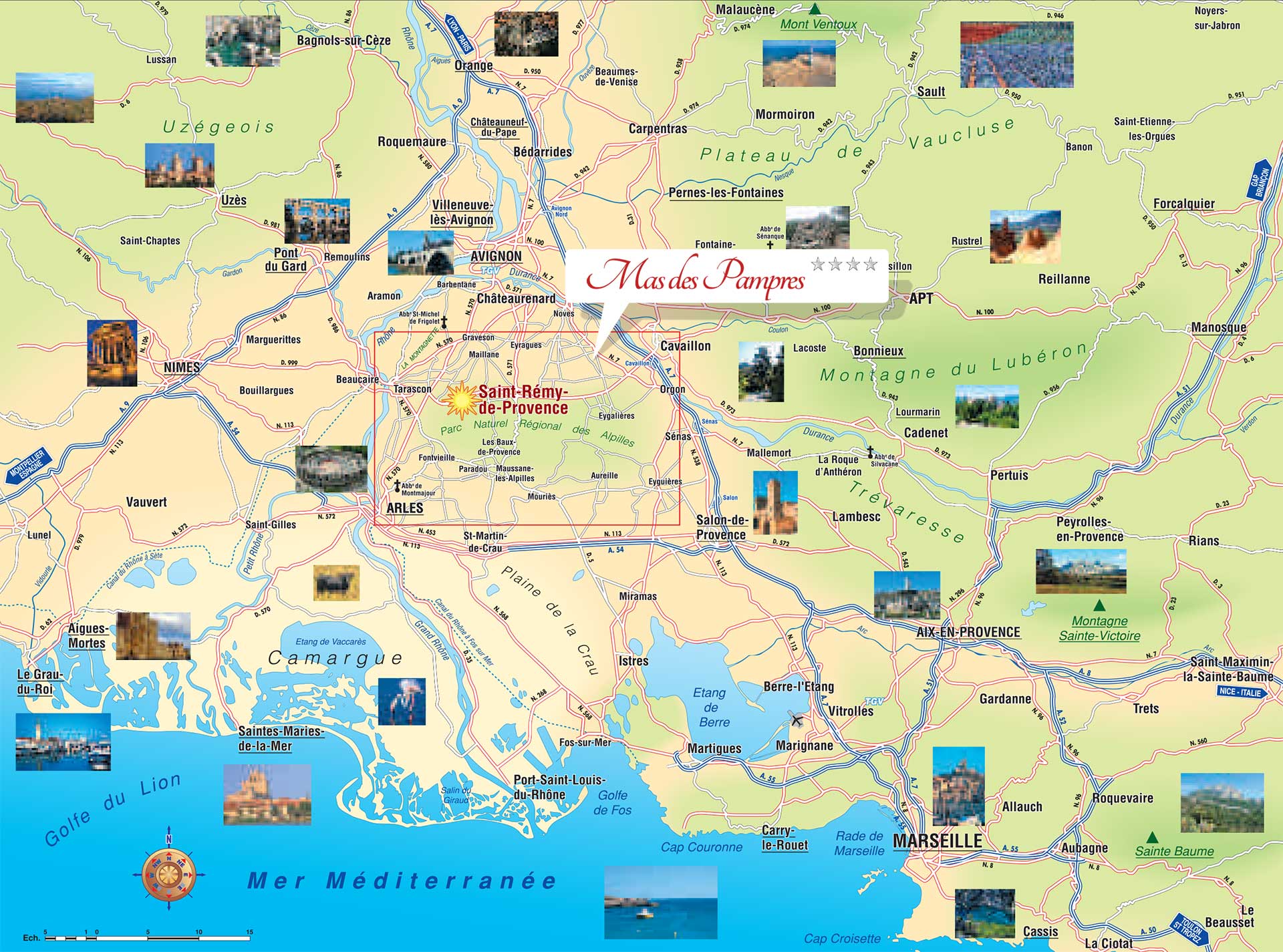 The location
The location of the Mas des Pampres is one of its greatest assets
The Mas des Pampres is located in the Provencal village of Cabannes, between Alpilles and Lubéron,  close to Saint-Rémy-de-Provence (12 km),  Gordes, Roussillon, les Baux de Provence… and numerous other villages only a few kilometers away.
Avignon (15 mn), Arles (30mn), Nimes and Aix en Provence (less than 45 mn), and Marseille… are among the most interesting Provencal towns that you can easily reach.
Accessible, thanks to the TGV railway station located only 18 km away from the house, you are 2h40 away from Paris and 5 h away from Bruxelles. Marseille's international airport is 70 km away and Nice's airport is 250 km away. The highway A7 is only 5 mn away.
It is in exceptional and authentic surroundings, ideally situated in a region with a thousand attractions, that the owner awaits you for privileged moments.
GPS coordinates  of the "Mas des Pampres" : 43.860774, 4.946550
Real-time weather in our beautiful region
The Bouches du Rhône benefit from a mild and sunny climate most of the year.  The department is at the first place in the national ranking with 2 801 hours of sun in the year. It is the ideal environment to enjoy wonderful relaxing moments close to nature at the Mas des Pampres.
On an indicative basis, here is the weather now in Cabannes, the small village where the Mas du Pampres awaits you…
If you have any question, do not hesitate to contact the owner by email by clicking on this link.