The owner could tell you at length about the history of the Mas des Pampres. But the recent reviews from guests will  give you precious advice about the experience awaiting you during your stay at the Mas des Pampres. Do not forget to send your  comments and reviews after your stay!
Reviews
Perfect house with everything you could think of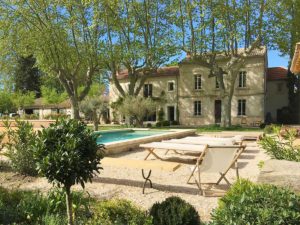 Favourite house in France! Best hosts abs house is fully equipped with everything and
anything you may need.
Visité en juillet 2022
~~~~~~
Das Haus bietet vielfältige Voraussetzungen, um einen tollen Aufenthalt im Herzen der Provence zu genießen. Bei schönem Wetter will man eigentlich aus dieser Oase gar nicht
wegfahren.
Die Küche ist grandios ausgestattet und auch wegen ihrer Größe für gemeinsames Kochen
fantastisch geeignet. Im Gartenbereich findet jeder nach Bedarf ein ruhiges Plätzchen zum
Lesen und Entspannen, eine Liege im Poolbereich oder einen Platz in Familien/FreundesRunde an dem riesigen Gartentisch.
Wir waren schon dreimal im Mas des Pampres und freuen uns schon jetzt auf eine mögliche
Wiederholung.
Chambres5,0
Service5,0
Emplacement5,0
Visité en avril 2022
~~~~~~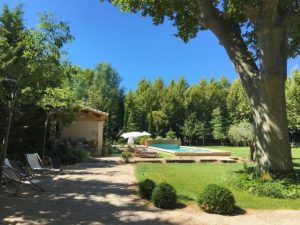 We were two families consisting of three generations coming from the UK and South Africa. This house is perfect for families. A wonderful pool, playground, playroom – Madame and Monsieur Taton have thought of everything. The kitchen is extremely well equipped and the house is clean, beautifully decorated and very comfortable. It's fantastically located with so much to do in the area – although the house and grounds are so great you may just want to relax there! We wish we could have stayed longer! Thank you for a perfect holiday.
Isabella D. – May 2019
~~~~~~
Perfect week in Provence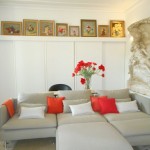 Driving into to the property along the tree-lined drive you know you're in for a special stay and this is truly a wonderful home. 14 adults spent a lovely week here and were sad to leave! Given how large yet secluded the grounds are, it's amazing to think you can walk to the village shops for fresh bread every morning and enjoy breakfast on one of the many outside dining areas while the chickens peck at the undergrowth nearby! Mireille and Pierre are close at hand for any assistance and really made us feel welcome in their family home before leaving us to our own devices. There are many wonderful amenities throughout the house and grounds to keep everyone happy, the kitchen is a chef's dream and the whole of the inside is decorated beautifully. I would recommend the property to anyone in a heartbeat. Thanks for a lovely stay!
Matthew K. – May 2019
~~~~~~
Magical Week at Mas des Pampres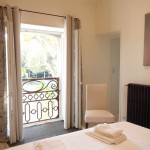 Having just returned from a magical week at the Mas des Pampres, I have extremely high marks for this property. Upon arrival the hosts explained everything about the house—while it was all done in French, we could understand enough being Americans with a little knowledge of French. After all we had brought our grandchildren to immerse them in a week of French culture and that we did! This house is like an oasis —the pool, expertly maintained complete with paddle boards and noodles, the ping pong table with lots of balls and paddles, and the garden, a beautiful sight from our bedroom window. Many towns are a 20-30 minute easy drive from the house; the grocery store, pharmacy, poste, boulangerie, all an easy walk. Having once run a beach rental house, I know how hard it is to get everything just right for arriving visitors. Well, the Tatons succeeded in every way—an abundance of toilet paper, paper towels, trash bags, coffee (reg and decaf), delicious wine on arrival. The fully stocked kitchen was well used by our wonderful chef Laure (recommended by Mireille) as well as ourselves having procured market items from nearby towns. While the Tatons were away for most of the week, they left phone numbers to be reached if we had any questions. One of the highlights with our young granddaughters was to check the chicken coup each morning to see how many eggs were left during the night and then have them for breakfast. Each bedroom has an incredibly comfortable bed and most with a large bathroom with large shower. One of the things I look for when traveling is that the hotel/ house must be as good as what I left at home and the Mas des Pampres was that and more. It's a beautiful old house that's been redone inside for modern comforts. Another factor in selecting this house was the proximity to the town—it was important to be able to walk into town rather than to drive everywhere. It is obvious that the Tatons pay great attention to detail to ensure that guests will enjoy their stay to the fullest.
Margaret C. – June 2019
~~~~~~
Wonderful home in a great location – highly recommend!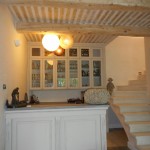 We absolutely loved our holiday stay at this beautiful home. The extra holiday touches from the owners were so sweet. The location of this house is excellent for exploring Provence. While Cabannes itself is quite small, there is an excellent market and Boulangerie. I highly recommend this property and would stay here again without hesitation.
Maggie S – December 2018
~~~~~~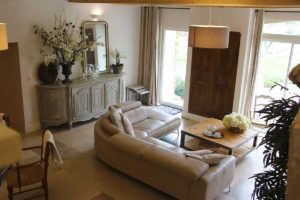 The house is very beautiful: cozy, very spacious, each room has its own bathroom, nice large kitchen, plenty of toys for the kids, nice swimming pool with a lower level for kids…. The owners are very friendly and gave us a warm welcome : fresh fruit, beverages in the fridge upon arrival and breakfast served outside on the first morning). The house is situated in the village so you can just walk over the local bakery, pharmacy,.. summarized: we had an excellent stay and vacation. thank you ! 
Véronique W – November 2015 – France
~~~~~~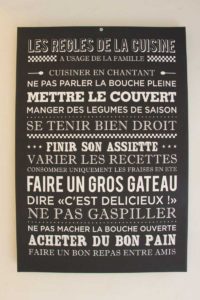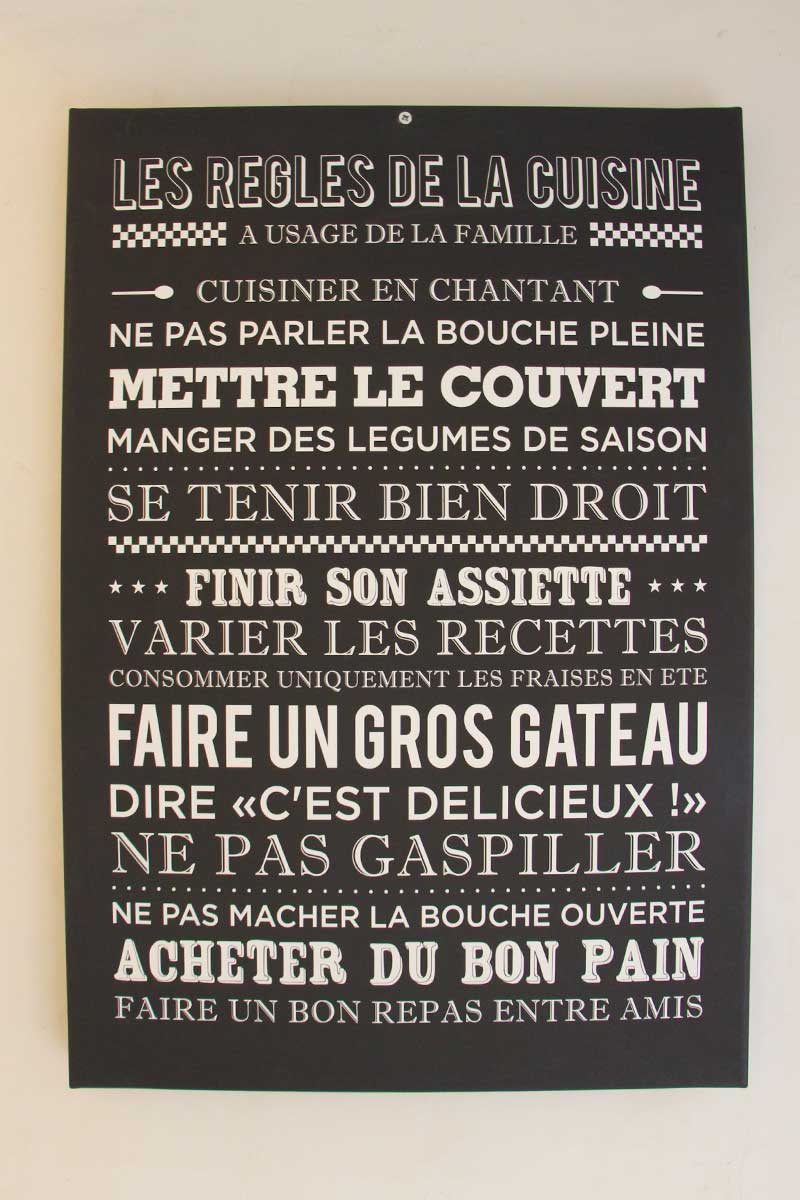 " We had a lovely stay. The farmhouse exceeded our expectations. The grounds were stunning and the house was also spectacular. Stocked with everything you could possibly need, from spices to cello/aluminum wrap, dinner napkins and every pot/utensil you could possibly need to prepare the meal of your dreams. Our teenage kids loved the pool, playing football on the property, jumping on the trampoline and feeding the 3 adorable grey chickens who look like show birds and live in a little house off the driveway. Our hostess Mireille and her husband Pierre were fabulous, greeting us with a large basket of fresh fruit, pizzas and savoury treats as well as wine and juices from their family's farm. The location is fantastic, within 15-20 minutes from the best Provençal markets such as L'Isle Sur La Sorgue, Carpenaras, Saint Remy de Provence, Avignon. Also 30 minutes away from our favourite wine region Chateauneuf du Pape! We even did a road trip to Saint Tropez (only a 2.5 hour drive) to go to the market at Place des Lices and swim at the Pampelone beach. Overall a great vacation. "

Helen D – juin 2017 – Canada
~~~~~~
" This is one of the most incredible places we've stayed – not just on Airbnb but hotel, B&B,  boutique lodging, everything. The house itself is outstanding, the attention to detail is incredible and everything has been been thought of to make your stay comfortable. The little touches throughout the house really make a difference, the excellent linens, the comfortable beds, the furnishing are such a good quality that there isn't a single thing you would want to change.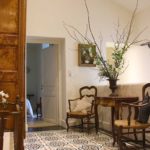 The kitchen is so well stocked with everything you need to become a gourmet chef, it was so good we didn't eat out at all in the evening, we all cooked together which was really wonderful. It's hard to describe how wonderful the outside area is, it's such
a beautiful garden that even though it wasn't that warm, we spent so much time out there.
The house is also back off of the road so there's no noise at all from cars, you wake up  every morning to the sound of birds and wind in the trees. Communication with Mireille  and her husband was wonderful, they were so helpful and thoughtful with their recommendations. The bakeries and the butcher that are a few steps from the house are amazing and there are a lot of lovely villages a short drive away.
The cinema room at the back of the house is wonderful for movie nights and there's lots of  fun games to play, for adults and children alike. There is nothing at all I would change  about our stay at the house, it was absolutely perfect. I would highly recommend it
and will come back again for sure. "
~~~~~~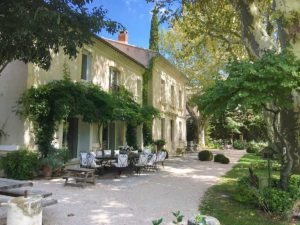 " This incredible home in the middle of Provence has everything you could ask for if you are looking for a place for a large family or group. We rented it for a week to celebrate my partner's 50th birthday and could not have asked for a better place for the eleven of us who stayed there. The photos on the website do not lie; it is as beautiful and as spacious as it looks. But beyond the beauty, what made it so special was how well appointed and equipped the place is. Tons of dishes, glasses, towels, candles, etc. Great beds and bathrooms…and lots of them. We especially loved the two huge outdoor tables and a large indoor one that easily accommodated all of us each night for dinner. Pierre and Mirielle (the gracious and generous proprietors) were on site to help us with anything we might need, but never got in our way or intruded on our enjoyment. Our only complaint would be the spotty wifi, but one should really not worry about those things with one is on vacation. All in all a wonderful place for creating wonderful memories. "
Jane – octobre 2017 – Royaume-Uni
~~~~~~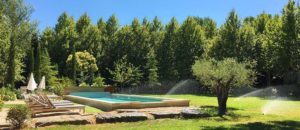 "We were 2 families of 5 who after a long journey, arrived at Mas des Pampres and immediately felt relaxed and on holiday. Mireille and family were so welcoming and the house was stunning. The house is extremely well equipped and very comfortable. Everything we needed was there. The children had endless fun in the pool which was perfect for cooling off in. We loved our stay here and didn't want it to end. An amazing property with lots to see and do in the surrounding area. Thank you Mireille."
Ruth W. – juillet 2015 – Royaume-Uni
~~~~~~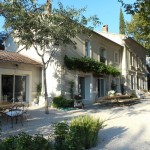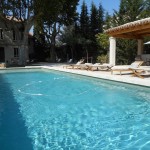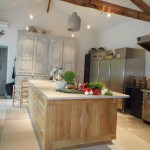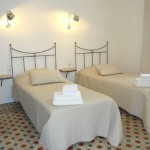 ~~~~~~
"We've had a lovely week at Mas des Pampres. The house is very spacious, comfortable and beautifully furnished. The kitchen is amazing with every gadget you could imagine. The garden is very secure and private with lots to keep the kids happy and the pool very well maintained.
We enjoyed the market at St Remy and Avignon is also good for a visit. L'Isle sur la Sorgue is lovely for a wander and a swim in the river!
Thank you Mireille for your fantastic hospitality."
Deb W. – July 2015 – Great-Britain
~~~~~~
The charm of the Mas des Pampres of course particularly appeals to the guests, but let us not forget about the magical feeling of this environment in the heart of Provence, with a thousand scents, a thousand treasures. 
Located in the village of Cabannes, in the Bouches-du-Rhône region, it is the ideal place to spend your holidays with family or friends and discover the surroundings… change of scenery guaranteed!
Discover now the multitude of activities that this beautiful region has in store for you!