The owner could tell you at length about the history of the Mas des Pampres. But the recent reviews from guests will  give you precious advice about the experience awaiting you during your stay at the Mas des Pampres. Do not forget to send your  comments and reviews after your stay!
Reviews 2015
"Séjour fantastique dans une maison idéale pour des vacances entre amis et, ou, en famille. Tout est prévu pour que les locataires puissent déconnecter et se sentir à des années lumières du quotidien : belle piscine, la cabane pour enfants, kart, tracteurs, crocket, jeux de boules, badminton, ping-pong, platanes pour calfeutrer et ombrager l'ensemble. Nous avons également apprécié la taille de la maison qui permet à chaque couple ou famille de se créer son espace d'intimité.
La cuisine est exceptionnelle !! Des propriétaires top ! Ils sont à notre disposition, si besoin, d'une discrétion absolue. Nous avons passé un séjour de rêve pour notre 10ème maison entre amis, nous avons eu un accueil plus que parfait. Bref, on reviendra !"
Ornella T. – August 2015 – France
~~~~~~
"Maison somptueuse, au calme, propice aux bons moments en famille ou entre amis, à proximité des Alpilles".
Thomas D. – April 2015 – France.
~~~~~~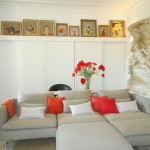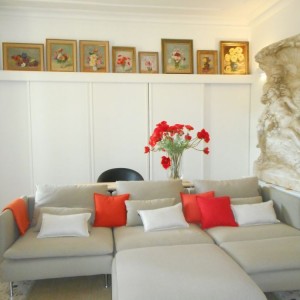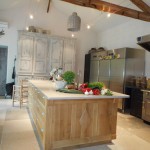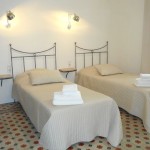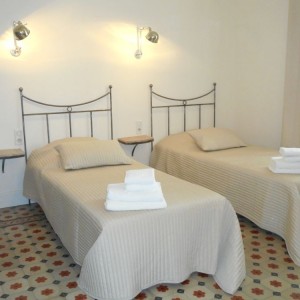 ~~~~~~
"Grande maison tout confort, isolée du voisinage, très calme aux grands espaces. La cuisine toute équipée est grande et très fonctionnelle pour une semaine entre amis ou en famille. Les pièces de vie sont agréablement décorées et très paisibles.
Les 7 chambres sont spacieuses avec la salle de bain attenant à la chambre pour la plupart d'entre elles ce qui est très pratique ! Rien à redire sur la propreté. Rapport qualité prix très intéressant. Pour résumer : Je conseille !"
Marine M. – May 2015 – France
~~~~~~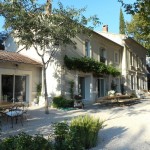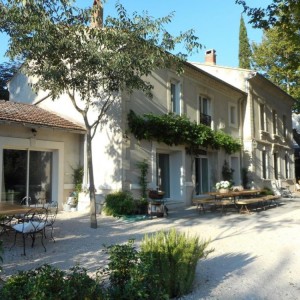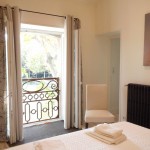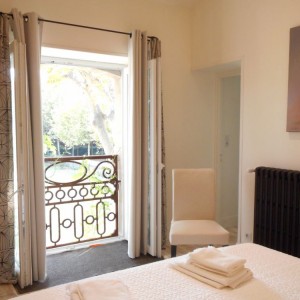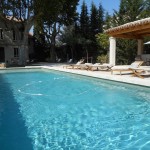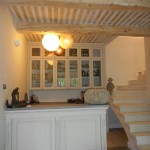 ~~~~~~
"We were 2 families of 5 who after a long journey, arrived at Mas des Pampres and immediately felt relaxed and on holiday. Mireille and family were so welcoming and the house was stunning. The house is extremely well equipped and very comfortable. Everything we needed was there. The children had endless fun in the pool which was perfect for cooling off in. We loved our stay here and didn't want it to end. An amazing property with lots to see and do in the surrounding area. Thank you Mireille."
Ruth W. – July 2015 – Great-Britain
~~~~~~
"We've had a lovely week at Mas des Pampres. The house is very spacious, comfortable and beautifully furnished. The kitchen is amazing with every gadget you could imagine. The garden is very secure and private with lots to keep the kids happy and the pool very well maintained.
We enjoyed the market at St Remy and Avignon is also good for a visit. L'Isle sur la Sorgue is lovely for a wander and a swim in the river!
Thank you Mireille for your fantastic hospitality."
Deb W. – July 2015 – Great-Britain
~~~~~~
The house is very beautiful: cozy, very spacious, each room has its own bathroom, nice large kitchen, plenty of toys for the kids, nice swimming pool with a lower level for kids…. The owners are very friendly and gave us a warm welcome : fresh fruit, beverages in the fridge upon arrival and breakfast served outside on the first morning). The house is situated in the village so you can just walk over the local bakery, pharmacy,.. summarized: we had an excellent stay and vacation. thank you !
Véronique W – November 2015 – Françe
~~~~~~
The charm of the Mas des Pampres of course particularly appeals to the guests, but let us not forget about the magical feeling of this environment in the heart of Provence, with a thousand scents, a thousand treasures. 
Located in the village of Cabannes, in the Bouches-du-Rhône region, it is the ideal place to spend your holidays with family or friends and discover the surroundings… change of scenery guaranteed!
Discover now the multitude of activities that this beautiful region has in store for you!